James Buck for Recovery Vermont
Cathy Resmer (left) and Maura O'Neill at Recovery Day in Montpelier
Writer Kate O'Neill's 2019 series
"Hooked: Stories and Solutions From Vermont's Opioid Crisis,"
published in
Seven Days
, received this year's Jack Barry Communications Award from Recovery Vermont. The award presentation took place during the nonprofit advocacy organization's annual Recovery Day event in Montpelier on February 12.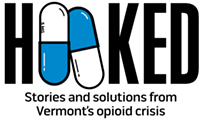 "Hooked" was rooted in tragedy: O'Neill's sister, Madelyn Linsenmeir, struggled with opioid-use disorder for more than a decade. After her death in October 2018, O'Neill wrote a candid and compassionate obituary that was read by millions around the world. At the urging of
Seven Days
, she agreed to broaden her focus in a yearlong series. O'Neill used traditional journalism, narrative storytelling and her own experiences to explore Vermont's opioid epidemic and efforts to address it.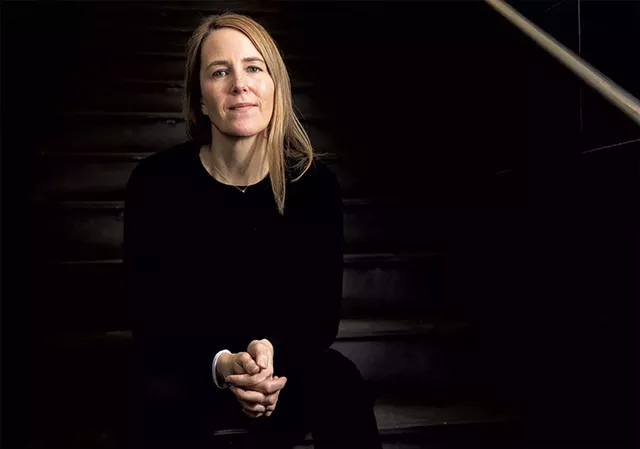 File: James Buck
Kate O'Neill
Peter Espenshade, president of Recovery Vermont, announced the award before a standing-room-only crowd in the Pavilion Auditorium. "I just think that Kate O'Neill's writing, and the stories she is telling are profound, and they've had a profound effect on the conversation and on stigma," he said. "The Hooked series is important in so many ways."
Seven Days
and O'Neill each received awards. O'Neill, who lives in Pennsylvania, was unable to attend; accepting on her behalf was her sister, Maura O'Neill, who read Kate's remarks. She wrote: "In the course of the reporting I did last year, I spoke to many Vermonters who benefited from the work of this organization, people who received support from recovery coaches or regularly visited recovery centers. These services are crucial not just to helping people achieve and maintain recovery; by normalizing and supporting remission from substance-use disorder, Recovery Vermont helps reduce the stigma and shame associated with this disease. So it's a special honor to be recognized by an organization that is having such a positive impact on people and in communities across the state."
Seven Days
publisher and coeditor Paula Routly, the lead editor of "Hooked," was also unable to attend; Deputy Publisher Cathy Resmer accepted the honor on behalf of the Burlington-based newsweekly, and thanked the project's underwriters — the
Vermont Community Foundation
, the
University of Vermont Health Network
and
Pomerleau Real Estate
. Their support helped defray the cost of hiring a full-time staff writer to focus solely on this series.

Resmer also noted that, while "Hooked" ended in December, the paper continues to support
All Our Hearts
, an opioid crisis memorial. Those who've lost loved ones to opioid-use disorder are invited to share their remembrances at allourhearts.com. All Our Hearts team members staffed a table at Recovery Day and distributed clay hearts, imprinted with the website address, that were crafted by project participants.
The Jack Barry Communication Award honors the late Vermont broadcaster and state senator. Recovery Vermont
explains why on its website
: "On television and during his radio show, Barry provided a platform for individuals in recovery from mental health conditions and substance use disorders … He reminded us all that individuals can and should speak out publicly on behalf of all Vermonters." Past winners have included Vermont Public Radio, filmmaker Bess O'Brien and Aspenti Health.
In a statement, Recovery Vermont called O'Neill's series in
Seven Days
"a clear winner" of this year's award. "Each installment inspired, educated and brought awareness, compassion and stigma-free information to help the state of Vermont grapple with substance use disorder, loss, and recovery in Vermont. Kate and
Seven Days
far exceeded the award's expectations to effectively communicate about the value of recovery."