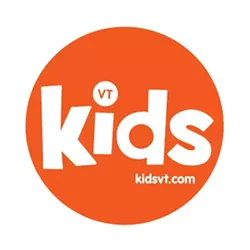 For the sixth year in a row,
Kids VT
, Vermont's free monthly parenting magazine, took home the top writing prize at the
Parenting Media Association's
Design and Editorial Awards Competition. The national competition recognizes excellence in journalism, photography and design in PMA member publications. The association announced the honors at its annual March convention in St. Petersburg, Florida.
Kids VT
won the following awards in its size category:
Gold, Overall Writing

Gold, Personal Essay, for "Over the Rainbow: A mom fights to save her babies after a heartbreaking loss," by Alexandria Kerrigan

Gold, News Feature, for "Tough Choices: Vermont parents are opting out of work to retain their benefits," by Katie Titterton

Gold, Front Cover Illustration, for "Young & Transgender," by Jackie Ferrentino

Silver, General Excellence

Bronze, Overall Design
"The writing in this publication is altogether original and engaging," wrote the judge in the Overall Writing category.
The judge in the General Excellence category noted that, "
Kids VT
is unafraid to tackle complicated and challenging subjects." An example: Freelance contributor Katie Titterton's story from the April 2016 issue, about how Vermont parents navigate the "benefits cliff." The term refers to the steep and sudden decline in health care benefits that a family faces if the parents' income is just a few dollars over the maximum threshold for Medicaid.
"The author takes on a tough and important subject and clearly explains the topic," wrote the judge in the News Feature category. "Not many parent's publications would take on a complex issue like health care and be able to pull off a balanced and helpful piece. Excellent topic and superb journalism."
This is the sixth year
Kids VT
has entered the PMA competition after the magazine was purchased by Burlington-based newsweekly
Seven Days
. The
Kids VT
staff recently redesigned the free monthly magazine for the first time since 2011 — the March 2017 issue is the first with several fresh new features, a kids' activity section and a reorganized family fun calendar.
The PMA, headquartered in Norwalk, Conn., represents more than 100 parenting magazines and newspapers in the United States, Canada and Australia.
Kids VT
is distributed free each month at more than 700 locations in northern and central Vermont. Its comprehensive calendar and weekly email newsletter, the Wee-Mail, keep Vermont families up-to-date on the latest local events. Find all of
Kids VT
's award-winning content at kidsvt.com.