Seven Days
is excited to announce the launch of its brand-new, mobile-friendly
job board
for Vermont job seekers and recruiters.
The improved digital service helps candidates find current, local and vetted employment opportunities according to their interests and talents. Human Resource professionals can now manage job listings and track applicants throughout the hiring process.
Job Recruiters can now...
Post jobs using a simpler, more descriptive form that includes key info about their company and open positions (location, application deadlines, video, images, etc.)

Make edits to the text of their live job postings and mark them "filled" when a hire is made.

Accept applications and manage the hiring process via the job board's new applicant tracking tool.
Job Seekers can now...
Search for jobs by keyword, location, category and job type (full-time, part-time, etc.)

Set up job alert emails using the same search criteria above.

Save jobs to a custom list with their own notes on the positions.

Apply for jobs directly through the site.

Share jobs on all popular social media channels.
"
Seven Days
is the local marketplace for recruitment advertising. We connect qualified employees — our readers — with the best places to work in Vermont," said publisher and coeditor
Paula Routly
.
All jobs posted online are included in the weekly employment section of
Seven Days
. More than 80,000 readers across the state — some of whom may not know they're looking for a job — pick up the print newspaper. The employment section of the website hosts an additional 10,922 online visits per week.
The new, improved digital experience lets "employers and job seekers manage the entire process from the site's dashboard," said
Michelle Brown,
who has spent more than 17 years helping Vermont recruiters find qualified applicants through Seven Days Jobs. "At the same time, there is a live person to help you through the process, if you need it."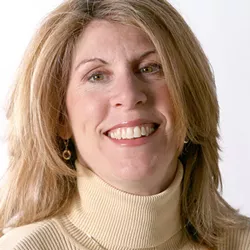 There's another reason to choose Seven Days Jobs over other online recruitment services, said Routly: "It supports our quality journalism."
Human Resource professionals who are interested in starting a multi-media campaign to target Vermont job seekers should contact Michelle Brown at 865-1020 ex 21 or email her at
michelle@sevendaysvt.com.