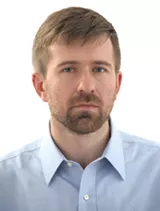 Seven Days
is expanding its news team in anticipation of the upcoming legislative session.
Political editor
Paul Heintz
is giving up the hard-hitting "Fair Game" column he has penned for four and a half years to focus on investigative reporting in the new year. He'll oversee his successor,
John Walters,
who has an extensive background in radio and print journalism. Walters is retiring his blog, The Vermont Political Observer, aka the VPO, to take over Fair Game — the fourth brave soul to do so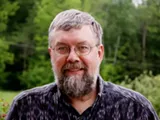 since Peter Freyne started the political column originally dubbed "Inside Track." Walters will also be contributing to
Seven Days'
Off Message blog. "John has a strong voice and a keen eye, which make him uniquely suited for the column ist role," said publisher and coeditor Paula Routly. "Paul has done an amazing job with Fair Game — but that demanding beat restricts his ability to dig into bigger projects. He's chomping at the bit to do that."
Alicia Freese,
who has been covering Burlington politics for the past two and a half years, is being promoted to
Seven Days'
Statehouse team in Montpelier, joining columnist Walters and reporter Terri Hallenbeck. The Tunbridge native attended Pomona College and got her start in journalism covering the legislature for VTDigger.
Filling in for Freese in Burlington:
Seven Days
recently hired
Katie Jickling
of Brookfield, who started writing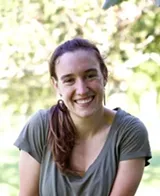 for the
Herald of Randolph
when she was still in high school. Jickling won the Vermont Press Association's Rookie of the Year award before she had graduated from Hamilton College in 2015. She wrote her thesis on community journalism.
Former
Burlington Free Press
reporter
Candace Page
has been working as a freelance editor at
Seven Days
since spring 2016. "Although she's technically retired, Candy is too curious about the world to sit back and watch the news," said Routly. "Lucky for us, she's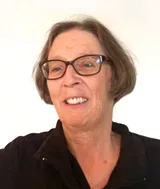 discovered that she really enjoys coaching young writers." During her 32 years at the
Free Press
, Page had almost every job in the newsroom, including managing editor, editorial page editor and capital bureau chief. Page and Heintz will direct the legislative reporting team this winter.
Also assisting news editor Matthew Roy is deputy news editor
Sasha Goldstein
. Before he joined the
Seven Days
news team last June, Goldstein was a breaking news editor and staff writer at the
New York Daily News
. Prior to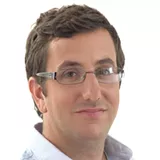 that, he was a reporter for
The Day
in New London, Conn. He graduated from the University of Wisconsin at Madison in 2009.
Seven Days
has renewed its commitment to covering Vermont's New American communities by hiring 2015 Columbia University Journalism School graduate
Kymelya Sari
, who completed a year-long reporting
fellowship for
Seven Days
in June. During her fellowship, Singapore native Sari penned numerous stories about immigrants and refugees living in Vermont. She joined the editorial team in October as a full-time staff writer.
"We've come a long way since 'Inside Track' was all the news you could find in
Seven Days
," said Routly. In the past five years, the news department has added six writers and an assistant news editor.
The entire news team will be on hand at
Seven Days'
annual "Off the Record" mixer for rookie and returning legislators. It's in memory of Freyne, who died on the opening day of the legislative session. The 2017 event is Wednesday, January 4, in the Cedar Creek Room at the Vermont Statehouse in Montpelier.
Da Capo Publishing Inc., dba
Seven Days
, was founded by Pamela Polston and Paula Routly in 1995. In addition to its six free publications, th e Burlington-based company also produces two annual events: Vermont Restaurant Week and the Vermont Tech Jam, a career and tech expo.
In 2000, the Lake Champlain Regional Chamber of Commerce selected then-5-year-old
Seven Days
as Business of the Year. Eight years later, the Burlington Business Association did the same, citing the company's exemplary business practices, contributions to the community, and promotion of a positive image for Burlington, as well as business success. In 2013,
Editor & Publisher
selected
Seven Days
for inclusion in its annual feature, "10 Newspapers That Do It Right." In 2015, Polston and Routly were inducted into the New England Newspaper Hall of Fame.