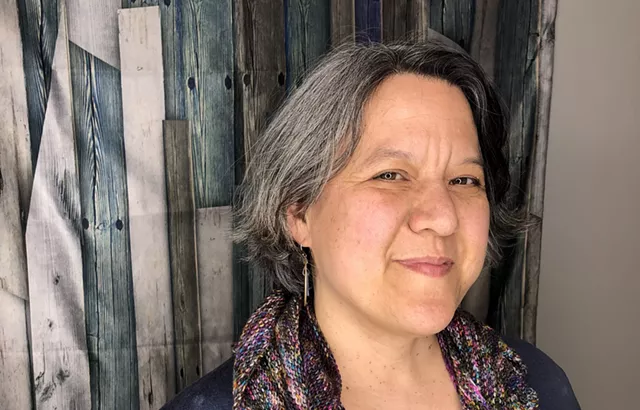 Courtesy of Frances Solnick
Sara Solnick
Sara Solnick is
associate professor and chair
of the Department of Economics at the University of Vermont and has expertise in applied microeconomics.
Seven Days
asked her about the coronavirus and its possible impact on restaurant dining. She replied by email from London, where she's visiting her daughter.
SEVEN DAYS: How does consumer behavior typically change when people are worried or fearful? Is there research that applies specifically to eating out?

SARA SOLNICK: There is research on food safety specifically and dining out, and, as you would expect, people who are worried about food safety or who've had a bad experience are less likely to dine out. But in that case, people could avoid specific foods or a particular restaurant. This is a very unusual situation that combines concerns about health and concerns about income, because, for people who are not on salary, their income may be disrupted, and people with investments and retirement accounts have seen the markets drop.
I think the closest comparison would be to fears around terrorist attacks, but in [that] case we are told that we should carry on as usual and not let the fear deter us. Whereas now we're told, be cautious of mingling with others.
SD: What can restaurants do to reassure customers? Is talking openly about the issues a reasonable — and even valuable — approach?
SS: I think talking openly is essential. It's similar to security checks at the airport: People can relax because they see that steps are being taken. Sometimes people call it "security theater" to suggest that it's just a show and doesn't make us that much safer. But the show is important. People want and need to see it.
One thing that people are worried about is whether restaurant staff can or will stay home if they're sick, because the perception is that staff may not be able to afford time off. So I think it would be helpful for the group to address that.
[Editor's note: In a separate blog post, Sally Pollak wrote about local restaurants sharing ideas on how to respond to COVID-19; Pollak's email to Solnick didn't inform her that the restaurateurs were addressing employee concerns.]
SD: Is there a way to reconcile "social distancing" and eating in a restaurant? Do you think people will eat out alone or try to maintain distance at a shared table?
SS: I think this is such a new situation that we don't know. Just speculating, I think things will be pretty different in Burlington versus large cities. In New York City, you are far more exposed on the subway than in a restaurant. So if you're willing to ride mass transit, dining out seems safe by comparison.
In Burlington, people don't mingle nearly so much, so if you want to reduce your biggest risk, you could drop dining out.
SD: When consumer behavior changes, what factors shape or help determine its return to what it had been? Is it likely to develop in other ways or never go back?

SS: This is a great question that I think people are not asking enough. How does this crisis end, exactly? Some universities have closed for the remainder of the semester. UVM has decided to move to remote instruction for an indefinite time, and I wonder how they decide to return to regular campus activity. When would it be deemed "safe" enough?
I guess, in theory, once enough people have been exposed, then there's nowhere else for the virus to go. But that could take months, especially since there are so many efforts to slow the spread. I think, regarding restaurants, demand will bounce back. You could imagine a future in which people learned they could fend for themselves and there was a bit of a return to home cooking, but I don't see that happening. The trend is too powerful in the direction of more restaurant meals.
SD: Are people in restaurants in London?
SS: I've been in London since Saturday morning [March 7] and it's absolutely business as usual. The streets, theaters, shops, museums, subways, buses and restaurants are all bustling. I see people using hand sanitizer, and my daughter and I are carrying it, too.