Melissa Pasanen
Hired Hand brews
Ian Huizenga had not planned on adding a full-fledged brewery to his pair of neighboring Vergennes food and beverage businesses. But then 23,000 square feet next door became available and, he said, he really had no choice.
"I knew it was my only shot at doing a brewery right here," he said.
Huizenga is chef and co-owner of
Bar Antidote
, a restaurant and bar, and a brewpub,
Hired Hand Brewing Co.
, for which he brews beer at the
Bobcat Café & Brewery
in Bristol. He had just finished installing two fermenters and a chiller in the basement of Bobcat last March when he found out the Boys & Girls Club of Greater Vergennes, previously in the School Street space, was moving to a new location.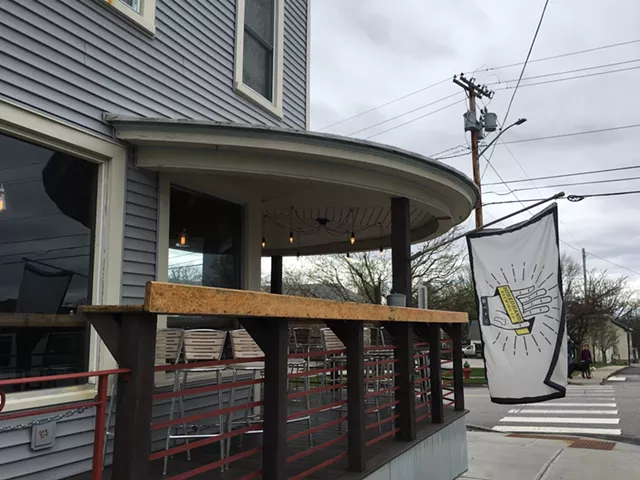 Melissa Pasanen
Hired Hand Brewing Co. exterior
On a hard-hat tour through the new brewery space, Huizenga said that he hopes the brewery and private event space will be open by mid-June or early July at the latest.
The new three-barrel brewery will expand production for Hired Hand, Huizenga said. He will continue to brew at Bobcat and in Vergennes will focus on smaller, more diverse batches, using local hops and malt from Addison County.