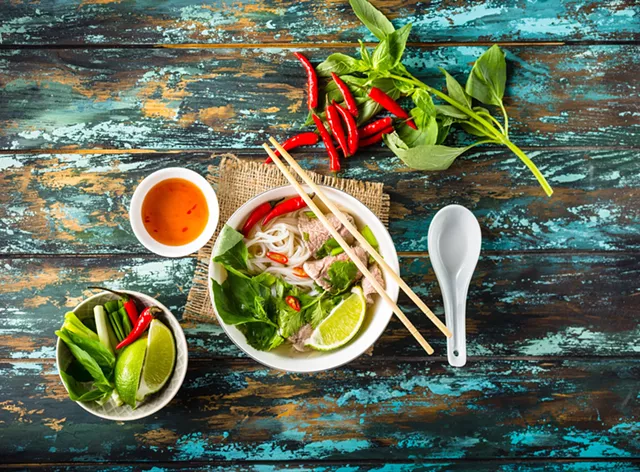 Courtesy of Pho Son
Pho
A Vietnamese restaurant will open in downtown Burlington next month, when Pho Son takes over the space at 213 College Street. The location was vacated last January by
Bueno Y Sano
.
Owners Son Le and Jennie Yee, a husband-and-wife team who live in South Burlington, will run the 40-seat restaurant together. Pho Son will specialize in authentic Vietnamese street food, said Le, the chef. Dishes will include pho, the traditional Vietnamese soup known for its rich and aromatic broth, banh mi, vermicelli with char-grilled meat, and stir fries with rice and seasonal vegetables.
"All the best recipes are from the family," said Le, whose previous restaurant experience was in Montréal.
"For Vietnamese people, food is our life," he wrote in an email to
Seven Days
. "We are forever eating, cooking and talking about food. Food is communication — food is culture."
Beverages will include bubble tea, beer and wine. A full-service restaurant, Pho Son will be open seven days a week from 11 a.m. to 9 p.m.