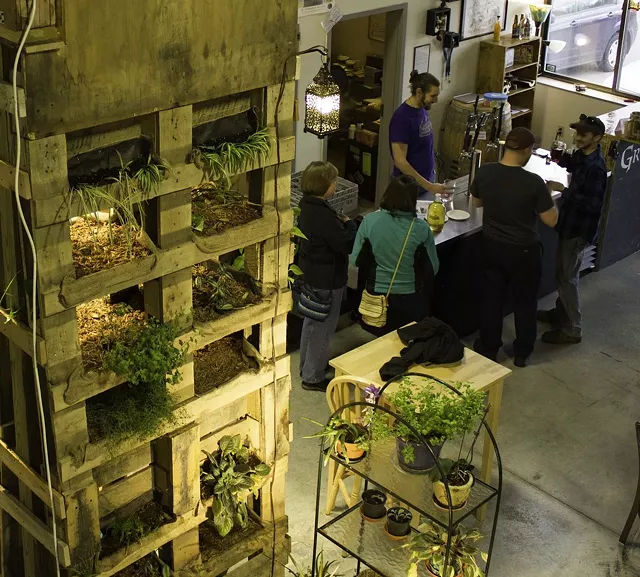 File Photo
Groennfell Meadery Tasting Room
U.S. Sen. Patrick Leahy (D-Vt.) spoke on the Senate floor Wednesday about a Colchester business,
Groennfell Meadery,
whose effort to move to St. Albans and expand production is on hold due to the federal government shutdown. The meadery is waiting for three government agencies to reopen in order to proceed with its plan, said Ricky Klein, who owns Groennfell with his wife, Kelly.
Klein, 33, of Swanton, noted that some people faced greater challenges owing to the shutdown, which was 27 days old Thursday.
"I have a regular customer who's been going to work as an air traffic controller for three weeks without getting paid," Klein said. "My sister is a data criminologist in Philadelphia, and she is dealing with families who aren't sure they're going to be able to eat next week. And here I am: I'd like to move, and this is not our fault, but the three agencies we need to be able to move are closed."
The craft meadery's plan requires permitting from the U.S. Department of Agriculture and the Alcohol and Tobacco Tax and Trade Bureau, Klein said, as well as the approval of a $1.3 million loan from the Small Business Administration. The longer the shutdown lasts, the longer Klein expects the backup for services will be when the government reopens.
In his comments from Washington, Leahy described the effect of the shutdown on the Kleins' business: "[I]nstead of expanding, Ricky and Kelly are using their stockpiles of mead to fulfill customer orders and trying to keep their new hires, rather than cut back their hours or lay them off. They just recently had to take out a loan to make payroll. They have no choice but try and hang on during the shutdown, but they are losing precious time and money in the meantime."
The senator noted the Kleins' concerns for other people even as their business plans are on hold. "That sense of community and care for one's neighbors is one of the reasons I love Vermont," Leahy said. "It's the kind of empathy the president lacks."
Groenfell Meadery employs 12 people and expects to add four employees for its bigger production facility, Klein said. He and his wife founded the meadery, which produces a craft beverage fermented from honey, five years ago. "It's kind of like a beer; it's kind of like a cider," Klein said. "And it's exactly like a mead."
A photo released by Leahy's office pictures the senator holding a photograph of Kelly Klein with her daughter, Nora.
"Isn't it weird?" Ricky Klein said. "But my grammy is proud."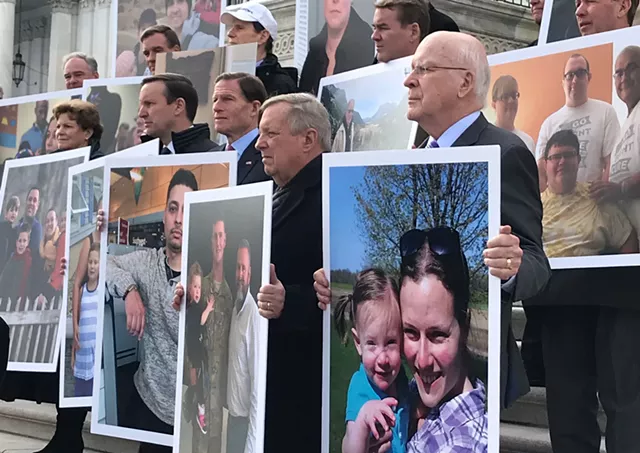 Office of Sen. Patrick Leahy
Sen. Patrick Leahy holding a photo of Kelly Klein and her daughter, Nora