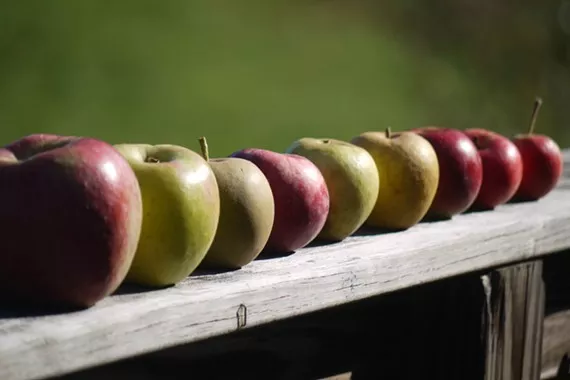 The applesauce and vinegar maker
Vermont Village
laid off about a dozen of its 50 employees this week and late last week, blaming a sales slump.
The Barre company got its start making small batch applesauce and jumped into the growing market for apple cider vinegar drinks a few years ago. It's overall sales had surged.
But over the last few months, orders slumped and the company decided to lay off about a dozen employees, according to Andrew Lawrence, brand manager. Employees work staggered shifts. The first were notified late last week and the last were notified Tuesday.
"Operations basically had exceeded what we could support with sales," Lawrence said Tuesday. "We are trying to get back to that level where we are cash-flow positive.''
Some employees could be hired back this fall as an annual increase in applesauce production gets under way, he said.
The privately held company seemed to be thriving as it responded to the health food craze for sipping vinegars. Sales over the past six years grew from $3 million annually to about $14 million, according to Lawrence.
But its had growing pains. The company struggled to find production space to keep up with demand and has been operating at three locations: two in Barre and one in Northfield.
Vermont Village products are sold around the U.S. and as far away as Asia. The company has carved out more space on grocery store shelves, Lawrence said, "but it's just hard to ensure that the right amount of people that you have hired today are going to be the right amount a month from now."