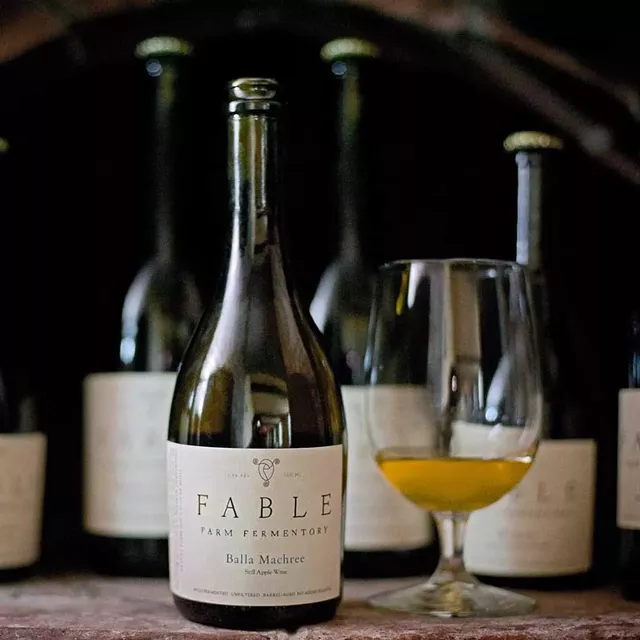 Courtesy of Christopher Piana
Fable Farm Fermentory Wines
Barnard's
Fable Farm Fermentory
has no shortage of events: Thursday nights'
Feast & Field Market
, and plentiful farm dinners, food-forward tasting events and arts programming, too .
But for a company that makes wine production its main business, wine tastings have heretofore been spotty at best. That'll change this week when brothers Christopher and Jon Piana begin opening their winery for regular Friday afternoon tasting room hours.
From 3:30 to 6:30 p.m., $20 will buy visitors petite pours of eight naturally fermented apple, grape and honey wines, plus snacks including nuts, olives and local organic cheeses.
The idea is that people will come and enjoy a little wine, have some snacks, and unwind while taking in the gorgeous rolling view from the winery tasting room. "It's meant to be really casual, low key," Christopher Piana told
Seven Days
. "We're not trying to create a spectacle of any sort."
Why open for tasting hours now? Popular demand, Piana said. "It seems like more folks are wanting this living-wine experience," the winemaker said. He hopes the regular hours will allow the farm to share its wines with more visitors without having to constantly juggle tastings by appointment.
Besides, Fridays are for unwinding. "Silver Lake is just down the road," Piana noted. "People can go swimming afterward."