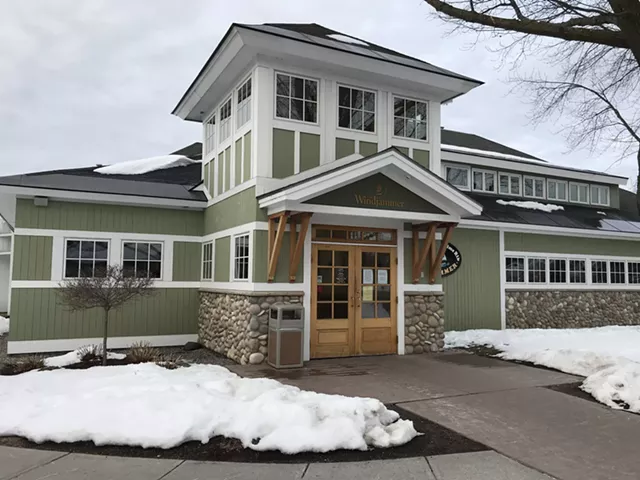 Sally Pollak
The Windjammer
The
Windjammer Restaurant
and Upper Deck Pub in South Burlington are closed until Sunday at noon as the
Vermont Department of Health
investigates a norovirus outbreak at the restaurants.
The department has been investigating the outbreak since Tuesday, when it first received reports of people with gastrointestinal illness, said Bradley Tompkins, the department's food-borne epidemiologist. In all, there have been nine confirmed cases of norovirus and more than 50 reported illnesses, he revealed. In each case, the person who became ill had eaten at the Windjammer or affiliated Upper Deck, Tompkins said.
As part of its investigation, the department is trying to pinpoint the precise source of the illness.
"Typically, when we've seen similar outbreaks in other parts of the country, it doesn't necessary have to be food," Tompkins said. "It could be an ill food handler that transmits it."
Dan Phelan, general manager of the restaurants, said he voluntarily closed the Windjammer and Upper Deck to sanitize the restaurants in the manner recommended by the health department, including cleaning with bleach. In addition, the restaurant has disposed of thousands of pounds of food — anything that was open or prepared.
"A tremendous amount of food is going in the compost and garbage," Phelan said.
Some restaurant employees called out sick this week with symptoms similar to those of norovirus, according to Phelan.
Those symptoms include nausea, vomiting, diarrhea and stomach cramps. Tompkins called the norovirus contagious.
"It takes only a few viral particles to make somebody sick," he said. "One little speck of stool or feces could have millions of viral particles."
Acute symptoms typically resolve in 24 to 48 hours, he noted, but a person can feel lousy for a while afterward. "They've lost a lot of fluids and their body has gone through a lot of stress," Tompkins explained.
One of the most effective ways to prevent the transmission of norovirus is with thorough and frequent hand-washing, Tompkins said.
Phelan said the Windjammer has good sanitation practices, and is taking every measure it can to address the situation.
"Our guests and our employees are the most important thing to us," he said. "This has been an extremely frustrating and stressful situation."