Courtesy of the Simmering Bone
Beef broth from the Simmering Bone
After Rachel Collier had her first child, she researched best practices for introducing solid foods to little ones. In the process, bone broth — which is made by simmering bones slowly over a long period of time to extract as many nutrients as possible — came up again and again. Now, it's not only a part of her family's daily diet, it's also the basis for her business, the
Simmering Bone
. "It's pretty amazing stuff," she explains.
Collier is a day vendor at the winter
Burlington Farmers Market
. She first attended when she founded her business, at the end of 2015, but took a break while pregnant with her second child, who was born eight weeks ago. Last weekend, she returned.
At the market, Collier sells lamb, beef, venison and chicken broth by the quart. She made her hobby into a business because, as happens with many food entrepreneurs, people kept asking her for her product. "My friends would get sick, and I would pass it out," she explains.
The stuff isn't cheap: Her website indicates that the beef broth costs $15, the chicken $17.50. Why? Because the ingredients themselves are pricey. "They cost an arm and a leg," Collier says without a hint of a chuckle. And the cooking process is lengthy. The bones — all but the chicken sourced in Vermont — are from "truly pasture-raised animals," she notes. If the beasts get a grain supplement, Collier makes sure that the grain is organic. She does her cooking at the
Mad River Food Hub
in Waitsfield.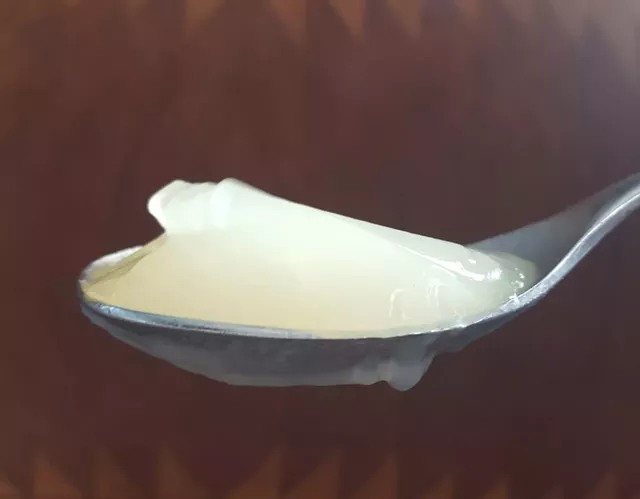 Courtesy of the Simmering Bone
Gelled chicken broth from the Simmering Bone
And, save for the chicken, she takes the time to smear the bones with tomato paste, drizzle them with olive oil, and roast them. Then, she soaks them in vinegar for an hour, because that breaks down the calcium and allows more mineral matter to end up in the final product. And, although the broth is intended primarily as nourishment, Collier also pays attention to the flavor, adding herbs, spices and mushrooms as she sees fit.
The broth, which she simmers at a low temperature so the collagen remains intact, is intended to be sipped like a drink, rather than turned into a soup. Soon, Collier will add a line of stocks intended as a cooking base, which can be brought to a rolling boil without decreasing their quality.
When she started selling, Collier was pleasantly shocked by the number of people who were in the market for bone broth. That's most likely a result of the paleo diet and the teachings of the
Weston A. Price Foundation
. "I thought I'd have to educate people about it. I couldn't believe how many people knew about it and said they'd been waiting for it," she says. So far, two naturopathic doctors have asked Collier if they can sell it from their offices.
She's also in the process of expanding more traditional sales outlets. "I do a local delivery every other week to five towns," Collier says. "Essex, Williston, Burlington, Winooski, and Colchester. I actually go to people's homes." Some clients pick up at the Richmond Park & Ride. And Collier says she's working on getting her product onto local store shelves.