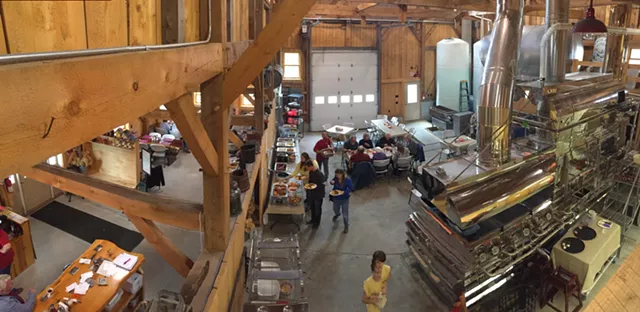 Hannah Palmer Egan
Limlaw sugarhouse
Few Sunday pleasures are more sublime than a great breakfast buffet. But what, exactly, defines
great
?
In West Topsham,
Limlaw Family Maple Farm
opens its sunny post-and-beam sugarhouse for a Sunday breakfast series twice a year. In the spring, when the sap is flowing, and again in October, when Vermont's sugarbushes shift from green to splashy yellow, orange and red.
This year's
fall breakfast series
began last weekend and runs each Sunday through October 30. Priced at $13.99 ($6.50 for kids under 6), it's cheaper than your average hangover brunch — and it's busy, so make reservations.
Which returns us to the question:
What defines a great breakfast buffet
?
Depending on the diner, at Limlaw's it could mean a wide selection of savory dishes: steaming, wet scrambles; springy cheddar quiches studded with bacon, pepper and onion; buttery biscuits and thick gravy riddled with crumbled sausage.
Others might go to the sweet side: pancakes, cider doughnuts, French toast or bread pudding with butter and nuts and lots of Vermont maple syrup. And, yes, you absolutely should douse any of the above with as much warm maple syrup as you care to. Because how often do you brunch right where the sap was boiled?
And who but vegetarians could resist the pull of warm trays brimming with hefty slices of ham, thick-cut smoked bacon and artisan sausages sweetened with maple?
Whatever your fancy, save room for a slice of fresh-baked bread. You'll need it to hold Limlaw's silky-smooth, melty maple cream. And that just might be your Sunday undoing.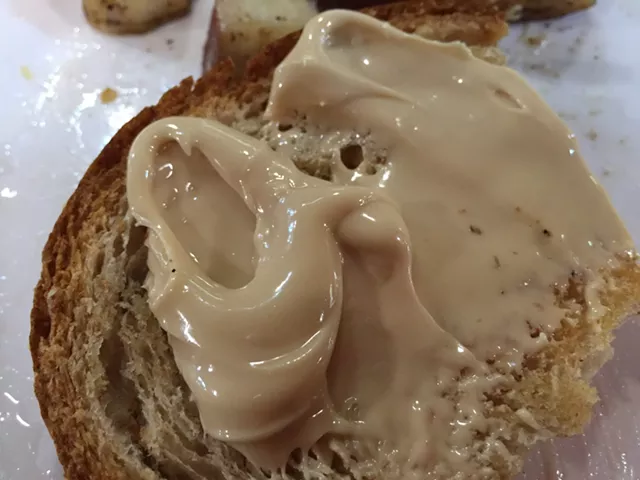 Hannah Palmer Egan
Maple cream on toast at Limlaw Family Maple Farm