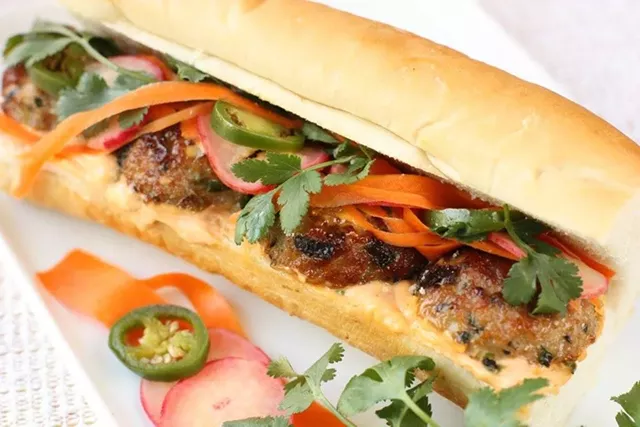 Courtesy Spice Traders' Kitchen
Banh mi
Even Winooski locals might not have noticed yet that the
Dharshan Namaste Asian Deli
at 212 Main Street closed last Thursday. Owners Thanh Pham and Bishnu Gurung still run the North Avenue Burlington locations of both the restaurant and their market, but, according to Alyssa Vigneault,
maintaining businesses in two cities
was too much to manage.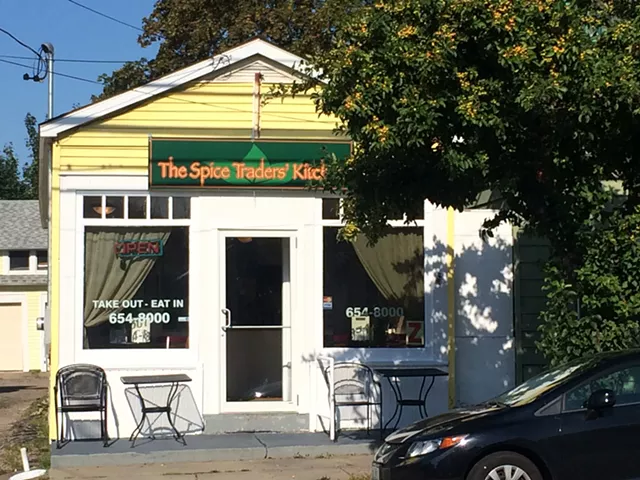 Alice Levitt
Spice Traders' Kitchen
Their downsizing was Vigneault's gain: Today at 11 a.m., she and co-owner Sudershan Adhikari opened
the Spice Traders' Kitchen
. The pair met when Adhikari moved to Vermont in 2012 from the Nepali refugee camp he had called home for two decades. Vigneault was working at the time as an employment counselor at the Vermont Refugee Resettlement Program. She stayed in touch with Adhikari and his family, even as she was promoted to coordinator of interpreting and translating services.
But Vigneault was ready for a change. "I loved working with the community, but I didn't feel myself growing anymore," she explains. She and Adhikari both had a passion for sharing the flavors of his homeland and beyond. When Pham told them he'd be vacating the space, the time seemed right to open their own restaurant.
The opening menu at Spice Traders' Kitchen includes some favorites from Dharshan Namaste, including banh mi, chicken wings and chow mein. But, while that restaurant combined Himalayan and Vietnamese food, Spice Traders' is more squarely focused on Nepal, Adhikari's native Bhutan and Burma. Vigneault says the menu will expand and change over the coming weeks and months.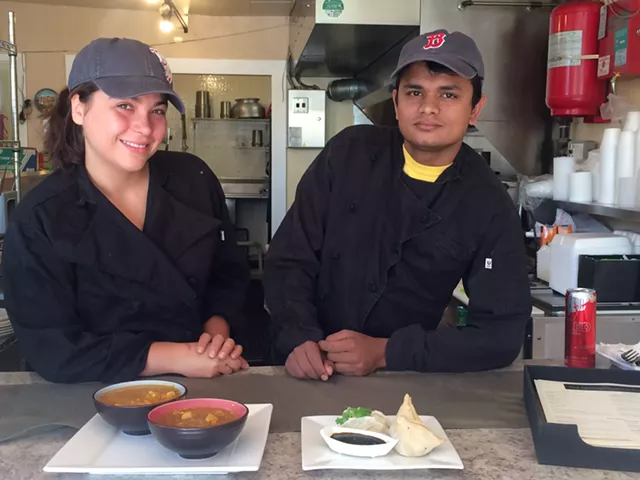 Alice Levitt
Alyssa Vigneault and Sudershan Adhikari with curries, momos and samosas
The two make their own spice blends and roast the spices themselves, filling the tiny restaurant with aromas of the East. Momos are made from scratch, as are potato-and-veggie-filled samosas. Curries are central to the entrée list. The Nepali tasting platter known as daal bhat includes a choice of curry with fried mixed veggies, daal, homemade yogurt and house pickles — all for $12.
Though Vigneault says desserts aren't popular in that part of the world, she's using Asian ingredients to flavor Western sweets. Those include saffron-lemon pound cake and chai-infused chocolate truffles.