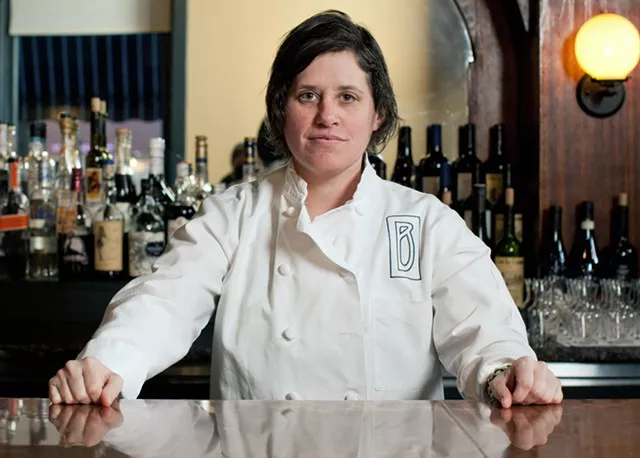 File
Sue Bette at Bluebird Tavern
Owner Sue Bette informed her staff today of what they already expected might be coming. Saturday night dinner was the final service for Bluebird Tavern. "It's not a complete surprise," says Nicole Ravlin of People Making Good PR. "It's certainly unfortunate for all the people who have enjoyed Bluebird Tavern for so long."
In a statement, Bette disclosed, "I am extremely proud of all that we have accomplished over the past six years and very grateful for both the support we have enjoyed from our community as well as the amazing work of all of our team members and alumni."
Bluebird Barbecue and both Coffee Stop locations will remain intact. According to Ravlin, so will the management team. Besides the restaurant, the group's catering service will also continue at full steam. Ravlin added that some popular dishes and favorite cocktails may well end up on the Barbecue menu.
In her statement, Bette hinted at future projects in the works. Ravlin says that they're still in development. "They're exciting, but they're not immediate," she says.
Bluebird Tavern was Vermont's first gastropub and a groundbreaker in Vermont's trend toward chef-driven, farm-to-table cuisine. It opened in July 2009.