Seven Days
' restaurant listings tell no lies. Of the 234 restaurants outside Burlington listed in our Chittenden County section, only two are Mexican. Add in the Queen City and you've got five. That qualifies as a serious dearth. Things appeared to be looking up back in 2011, when Corin Hirsch and I published a
survey of four new south-of-the-border eateries
.
Three-and-a-half years later, only one is left standing, Burlington's El Gato Cantina. Its second location opened in the former Belted Cow Bistro space in Essex Junction last October. Since then its margaritas, ranging from the $7 house version to the $37 Don Julio's 1942 Dream, have attracted crowds eager for something more authentic than quesadillas and nachos. El Gato has those Americano classics, but also more traditional options. Do they pass Mexican muster?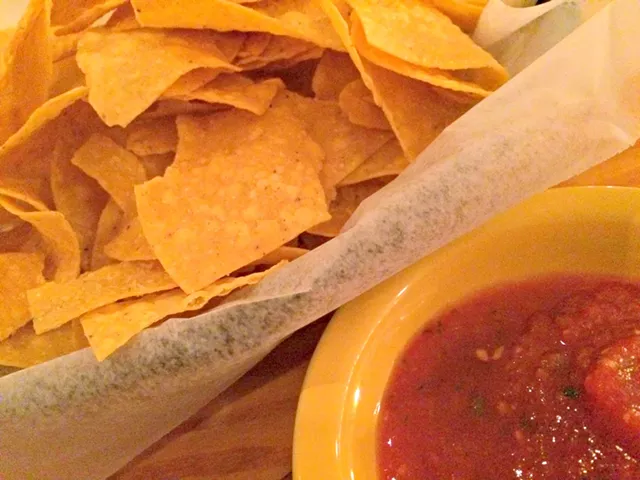 Alice Levitt
Mucho salt
As Vermont's Mexican restaurants become increasingly upscale and ingredient-focused, free tortilla chips have mostly become a thing of the past. El Gato is an outlier in that regard. The casual, family vibe begins with the immediate embrace of a heaping bowl of warm chips. Fresh, but criminally oversalted. I had to scrape off crystals to be able to taste the excellent salsa. I've said it before: The smooth, cilantro-flecked concoction is probably the best classic, tomato-based salsa in Vermont.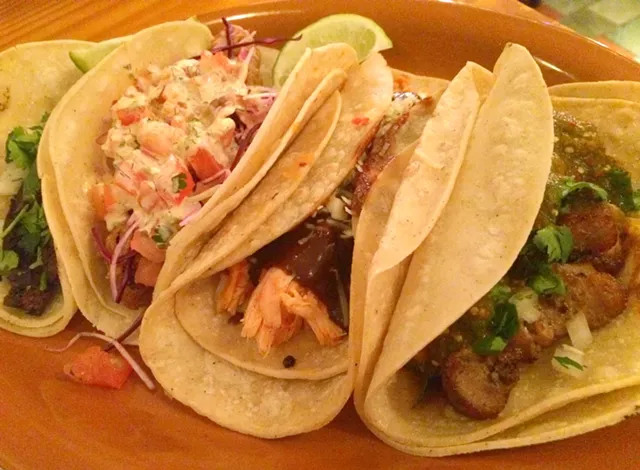 Alice Levitt
Four tacos, four animals
No fewer than 11 tacos fill a significant section of the menu, each ranging in price from $3.25 to $3.99 for fish and shrimp fillings. The four I tried ranged vastly in quality.
The chubby, chunky carnitas at far right were braised tender, then fried crisp outside. Their topping of salsa verde could have used more acid, but cilantro was enough to make each bite a sunny experience.
At far left, the carne asada was cooked into dark-brown ribbons that were only slightly more moist than jerky. The endearingly crisp jacket on the fish taco hid a mushy chunk of pescado drowned in dissonant dill cream sauce.The stewed chicken in the mole taco was meaty and delicately flavored, but the sauce itself tasted more like Abuelita-brand Mexican hot chocolate than the brooding, chile-bolstered bite I craved.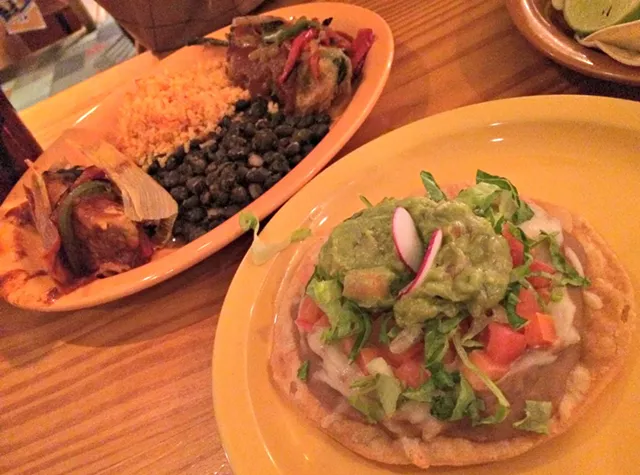 Alice Levitt
Combo plate #3, $13.99
Ordering the largest combo plate enabled me to try three small specialties at once. The tostada in the foreground lacked seasoning, but I chomped through the fried tortilla piled with refried beans, cheese, veggies and guacamole nonetheless. In the end, texture won out over absent flavor.
The other two dishes in the meal were standouts. The masa binding the tamale was exceptionally creamy and filled with a hearty helping of chopped pork. Caramelized onions and peppers on top were a sweet counterpoint to the complex, lightly spiced salsa roja.
The delicate chile relleno was indulgent but exceptionally well balanced. Coated in an airy batter of whipped egg, the fried Poblano pepper melted with its stuffing of soft queso fresco. Just enough of the salsa roja was drizzled on top to provide a taste of fire, without overwhelming the fragile fried pepper.
It was evidence that El Gato's staff is capable of some high-level cooking. If they can just watch their seasoning, this cat will have more than nine lives.
Alice Eats is a weekly blog feature devoted to reviewing restaurants where diners can get a meal for two for less than $45. Got a restaurant you'd love to see featured? Send it to alice@sevendaysvt.com.