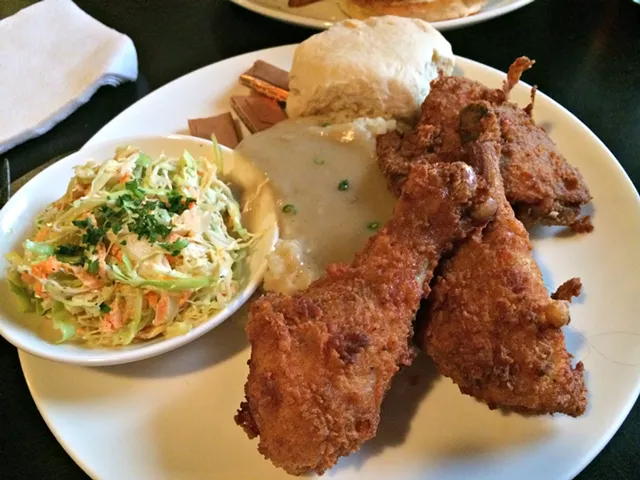 UPDATE, Wednesday, October 29, 8:45 p.m.: Marc Stein was the first to correctly identify the Reservoir Restaurant & Tap Room's Misty Knoll Farm fried chicken.
Thanks to everyone who chimed in!
Do you like free food? If not, you're probably dead, which is sad.
If you are alive, you can win a gift certificate from one of dozens of Vermont restaurants simply by identifying the provenance of the photo above. Post the name of the restaurant where I ate this dish in the comment section below. If you're the first to correctly identify it, you win.
Ready? Go!